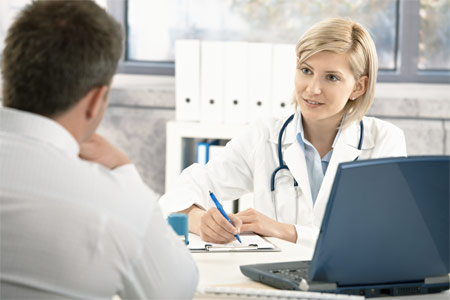 This week, we received a message from one of our members. We wanted to share it with you guys.
Don't you guys ever worry about STD's?

I recently went home with a chick I met on one of top hook up sites
you recommended on your page. I'd say she is an 8. She was rodeo
girling me, she was so damn wet that her vaginal juices ran over my
balls and down into the crack of my ass. Guess what, one of my good
buds is a doctor and when I told him about this I was laughing my ass
off about it he wasn't laughing. He said "that was really fucking
stupid" I told him cmon I used a condom and he explained to me that it
would not help me in cases like this. He told me that if she happened
to have HIV then I was at a very high risk for getting it also as her
juices touching my anys was one of the easiest entry points for the
virus due to all the white blood cells in the anal region, also if I
had any small scratches or cuts even microscopic ones they also could
be an entry point for hiv and many other STD's. He was saying a condom
does nothing to stop STD's like herpes, genital warts (both incurable
life long diseases) from getting onto areas not covered by the condom.
All it takes is for your body, your groin, balls or thighs etc to
touch any area of her body that is infected by one of these diseases
like heroes, even if she has no visible signs of infection (in other
words you can never know whether she is infected or not just by a
visual inspection) and you could have herpes or genital warts for
life, and if there are any cuts you can't see you could end up with
HIV. He was telling me that the more recent numbers on STD rates
indicate that 50% of people who are sexually active will end up
contracting either Herpes or Genital warts, or both at some point in
their lives. (This is with condom use). I was lucky I tested negative.
The anxiety of waiting for that HIV test and the other std tests
results to come back is something I don't ever want to go through
again. So please you guys, don't sleep around. The pleasure isn't
worth the suffering my friend told me about, experienced by patients (
just as many straight guys like us) of his who weren't so lucky. He
confided the hardest thing he ever had to do was go to go to the
funerals of patients (both straight and gay) who died from HIV/AIDS,
most of them infected during a one night stand. Is it really worth it?
Social Share